Dr. Lauren Atwell-Oglesby and Dr. Jaby Paul are proud to present our amazing dental team! Kind and gentle, our team of dental professionals work as a well-oiled machine to bring our patients the best possible dental care in White Plains, New York. We are invested in our patients' lives and are happy to be a bilingual office (with English and Spanish speakers), so you can find easy, convenient care. Read more about us below and call The Dental Collective at 914-948-5701 to schedule a visit with our dentists.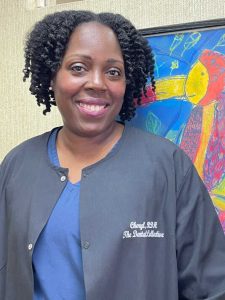 Cheryl
Registered Dental Hygienist
Cheryl is the heart of our office. Patients often remark that once they have had their teeth cleaned by Cheryl, they can never go elsewhere. In her free time, she loves spending time with her family, including her five sisters, children and grandchildren. She also enjoys party and event planning. Call to make an appointment to see her.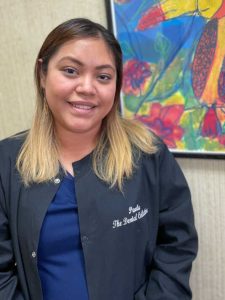 Paola sits chair-side, working with each of our dentists to ensure that they have exactly what they need. She is also a reassuring and calming presence for the nervous patient. In her free time, she enjoys spending time with her daughter, dancing and listening to live music. You will meet her when you schedule a visit.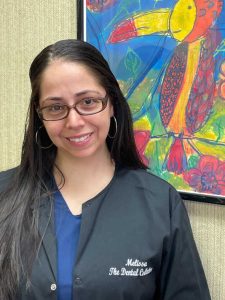 Melissa keeps us organized and running smoothly. She is the first voice you hear when you call the office and the first friendly face you see when you enter the office, greeting you with a warm smile, even under her mask. In her free time, she enjoys being with her 14-year-old daughter and her dog, going to the movies and spending time outdoors at any one of the many beautiful Westchester parks.