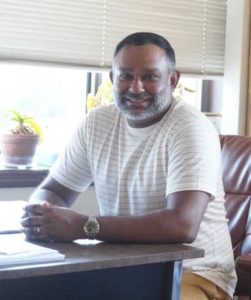 Dr. Jaby K. Paul was born and raised in New York. The youngest of three children, Jaby grew up and went to school in Rockland County, then joined a seven-year accelerated program with Saint Peter's University and UMDNJ, now Rutgers School of Dentistry. He received his Doctor of Dental Medicine and then completed his residency in general dentistry at the Brooklyn Hospital Center in New York City. He has a passion for dentistry and is experienced in cosmetic dentistry, root canal treatments, implants, extractions and all types of dental appliances.
Dr. Paul believes in comprehensive care that is cultivated through great communication with his patients, allowing for shared decision making. His goals are to find the underlying causes of a dental issue, rather than provide a temporary solution. Most of Dr Paul's referrals come from existing patients, as he strives to create lifelong relationships with patients while completing work in a timely manner.
In his spare time, Dr. Paul enjoys spending time with his wife, Gipsa, and his daughters, Zoey and Emma. They love to travel, explore new places and try new cuisines. He also spends a lot of his time with his siblings and friends. He enjoys watching movies, doing home improvement projects and exploring new technologies. You will often find him talking about a wide range of topics, particularly current events, cars and technology.